I didn't take many pics, but here are some of the SM class after the first session. We're in order of placement following session 1. There's one bonus pic at the end, since I wasn't sure what the heck kinda car that was...
All 5 cars (8 drivers)
Daddio in 1st, Sias in 2nd, me in 3rd
Me and Navid/Pippen side-by-side (Navid passed me up and jumped to 2nd pushing me to 4th in the final standings)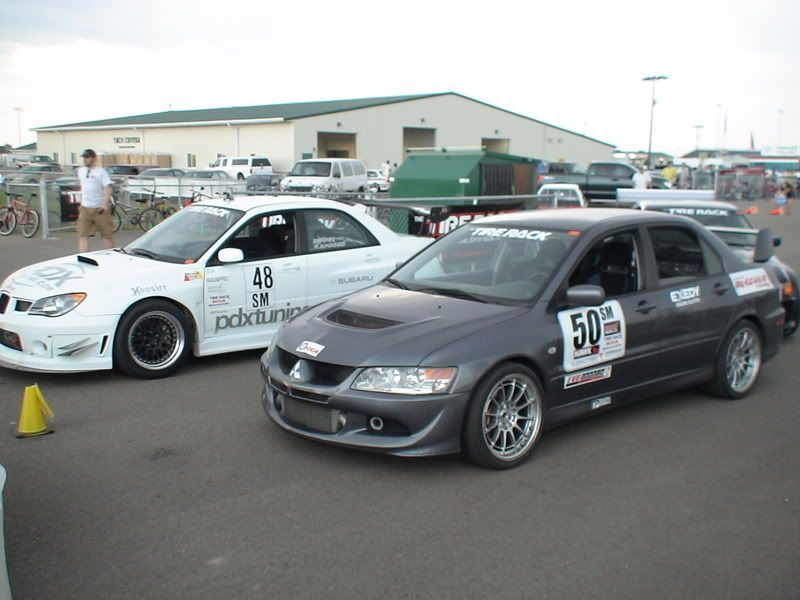 Me and Pippen washing up the morning of the final Pro session (3rd)
The Faucett-moblie - badass
Rearview
Thanks to Exedy and Buschur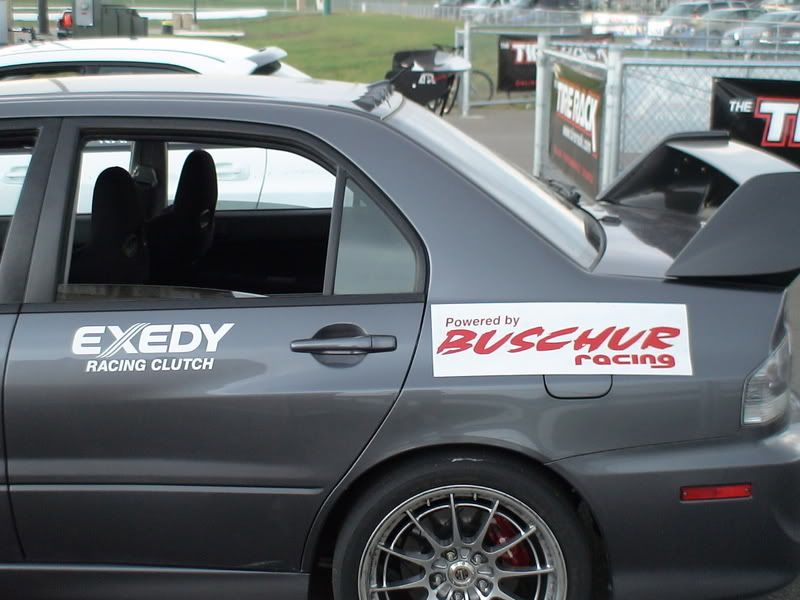 Mazda?
I finished 4th out of 8, but only the top 3 got trophies and only the top 3 got contingency money. Close, but no cigar! However, ProSolo is the best ever - I don't even want to do regular auto-x anymore, hah. Side-by-side drag launching with a sportsman tree is unbeatable...