So, I got my new clutch installed over the weekend. I thought I'd share a couple pics of the (long) experience.
Here's a pic of my old (stock) clutch next to the new one.
Close up of the kevlar pad on the Fidanza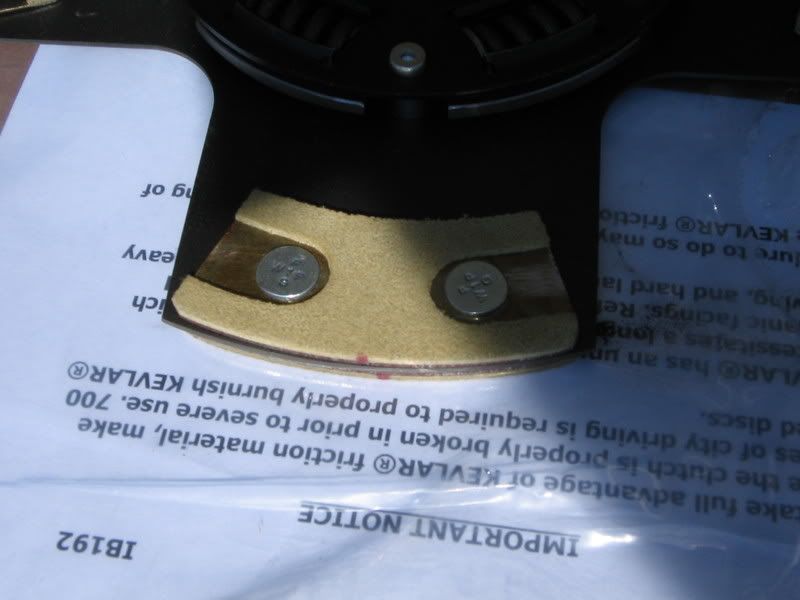 Pic of the clutch going into the car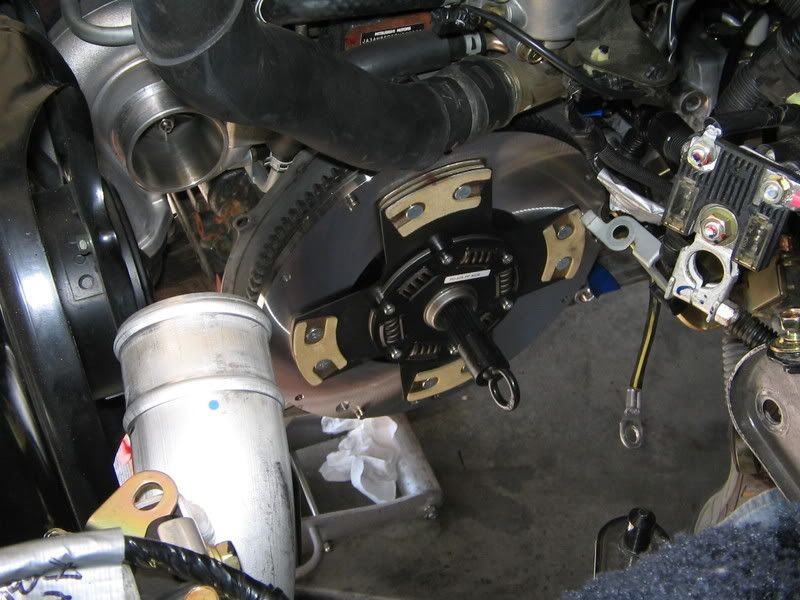 pic of the car all taken apart
So, my initial impressions of the clutch are really really good. I'm still breaking it in, so I can't attest to it's launching characteristics, or durability. However, the pedal pressure feels like stock. Some people mentioned that chatter may be an issue with kevlar... this does not appear to be the case. The clutch slips like stock, when let out easily. That being said, if I let the pedal out more rapidly, he clutch really starts to grab. If you shift gears a little quicker than normal, you can really feel the clutch grab into gear. I've got about 150 miles on it now and it continues to get grippier... we'll see how it feels when fully broken in.
So, overall I'm very impressed, especiall for a clutch that is in the $600 price range. The clutch seems to have stock drivability and I'm expecting it to hold my power with no problems... we'll see...