City: Seattle
Location: Golden Gardens
Date: 9/14/13
Time: 11:00AM-5:00PM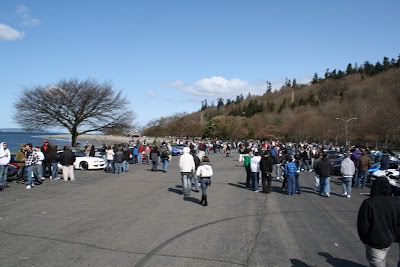 https://www.facebook.com/events/244874018970491/
This is the 2nd Annual End of Sunny days meet.
Nothing special just a gathering of friends and cars to hang out and chill. Its suppose to be gorgeous on Saturday and want to take advantage of every last bit of sunshine. This meet is also a premeet for the Importmeet AfterDark Car show. We will be leaving from Golden Gardens at 3:30 Sharp.
You know the normal be nice car meet behavior. No burn outs
No revving
No littering.
Be an idiot and answer to Seattle PD. They always roll through.
Golden Gardens Event Page:
https://www.facebook.com/events/244874018970491/
Will be selling Downgrade Fabrication Stickers hopefully
Like us. We build custom turbo manifolds:
https://www.facebook.com/DowngradeFabrication
And for the even more hardcore we will be leaving from there at 3:30 to head to the ImportMeet.com AfterDark car show.
https://www.facebook.com/events/618652904832365/
AND DON'T GET STUCK ON THE SPEED BUMP! Hahah