Discussion Starter
·
#1
·
Hi Folks!
I'm one of the organizers of events in the Ontario Road Rally Cup, sanctioned by Rallysport Ontario and I'd like to invite more Mitsubishi owners to participate in the series. Typically, over half the field is in Subarus, and I'm really baffled by the lack of Mitsu participation in local rally. We even get more Buicks, Fords, Triumphs, Mazdas, Minis... you name it! Mitsus are just rare in road rally in Ontario so far, and given the rally heritage, we'd like to see that change.
If you're not familiar with rally, we have a school coming up in March that is operated at a loss by volunteers. It's a gentle introduction to road rally. NO special vehicle preparation is requried for any road-licensed car, SUV or truck. Bring a pencil and a watch or clock showing seconds to the school, and you're fully equipped. A GPS can make things easier once you start rallying regularly, but it's certainly not required.
If you'd like to chat about what's involved, I'm happy to do so. My name is Stephen and you can call me at (905)702-0224, or PM me your number if mine is long distance for you.
Hope to see you out at events soon!
Rallysport Ontario website:
Rally Sport Ontario
Road rally calendar (look for the Green events):
Rally Sport Ontario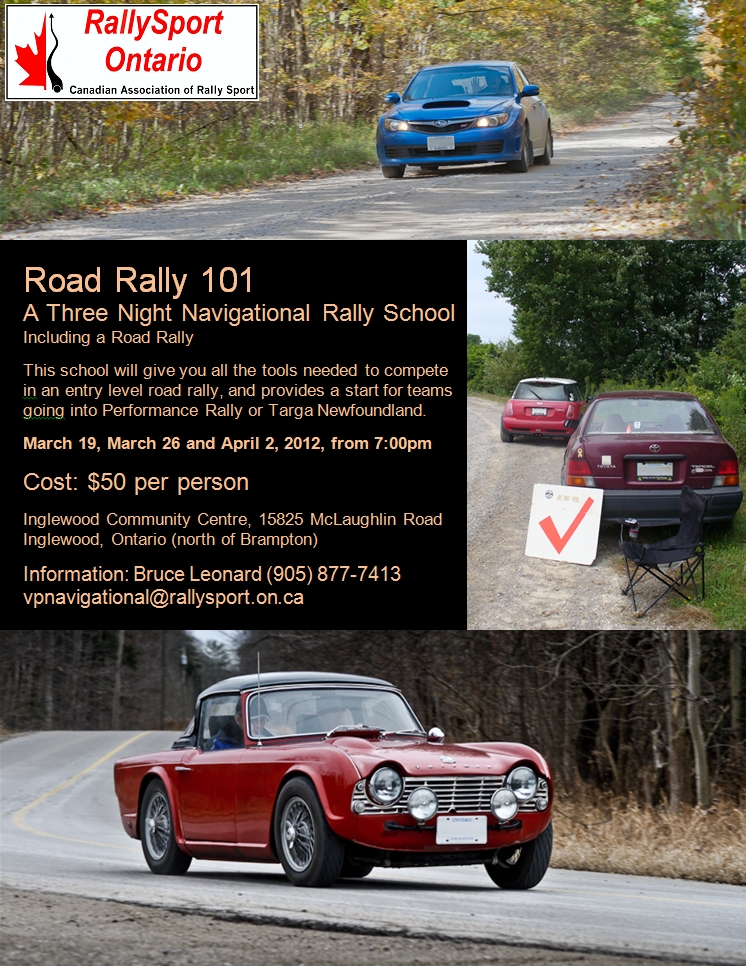 Hey, I even did a special Mitsubishi flyer! We actually had TWO of them enter an event in October 2010!: